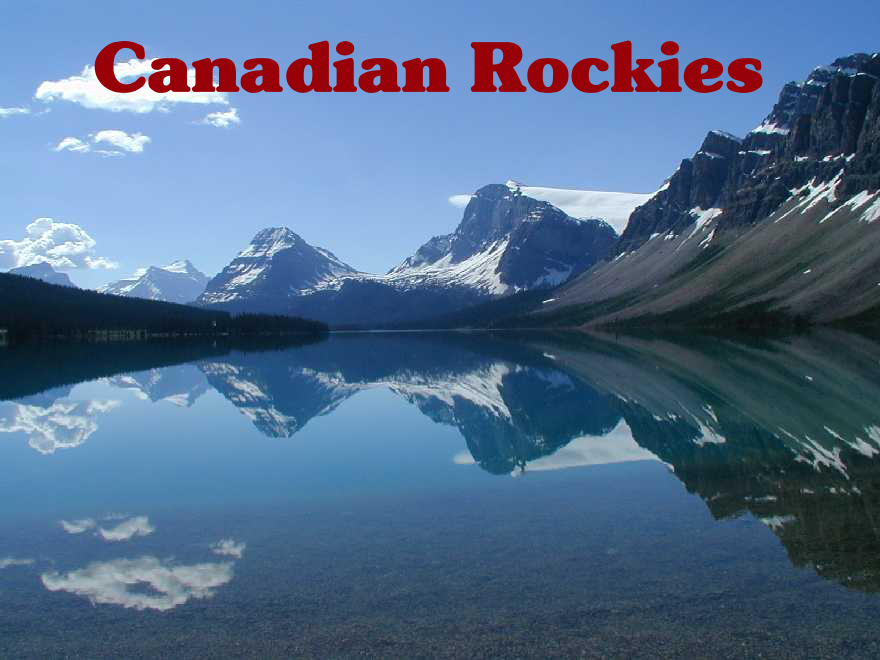 Bow Lake Photo C Yoshi Kitamura
"Summer Vacation", I lost this word and had never gone away from home last summer due to my job assignment to the special project. This year, I tried to find the time and finally found it one week before the vacation. By using Internet, telephone and Amex travel service, I made all reservations for 10 day Canadian Rocky tour within 3 days. Trip was excellent in terms of beautiful scenery in Mt. Rockies, good food, met many wild lives and flowers , enjoying train tour and driving country road. If you have not visited there, take a vacation and visit there right now. It is the most beautiful season there. If you can't visit there now, I can take you a virtual tour to Rocky Mountains. Sit in front of your PC and enjoy the tour!!
1. Rocky Mountaineer Train Tour
2. Banff and Lake Louise
3. Lake Louise to Jasper
4. Jasper
5. Wildlife in Rikies
6. Vancouver and Victoria
To start your tour, click "Next" Button.




  Yoshi's Address Mail: yoshi.kitamura@nifty.ne.jp