We had a snow on the ground just after Christmas. In Tokyo temperature become below zero in the morning and below 10C in daytime. Cold winter has just arrived.
In Japan, the first 3 days of January are national holidays and most people return to his/her home town to see parents and relatives.
Tokyo became very quiet town and it is a good time to visit mid town of Tokyo.

We Japanese have special dishes for greeting new year's day.
We eat "Soba" noodle for wishing long life on December 31, and drink Japanese rice wine, "Sake" for good health.
On January first, we cook special dishes for new year's day and drink "Zoni soup" with rice cake for wishing long life.
Of coerce Sake is the essential drink for celebration.
We have some special decoration for the new year.
We display "Kado Matu (pine tree) in front of the entrance for inviting "GOD" to home.
We display "Kagamimochi "(Rice Cake with orange) for a special food to God and wishing prosperity to our home. (Orange mean gold).

We Japanese eat and drink too much gain a lot of weight during this period.

Have a nice new year's day !!
 
| | |
| --- | --- |
| | |
| Ponds are freeze | Ground is covered with snow |
| | |
| Snow stays on the tree like flowers | New year decollation "Kado Matsu" in front of the entrance |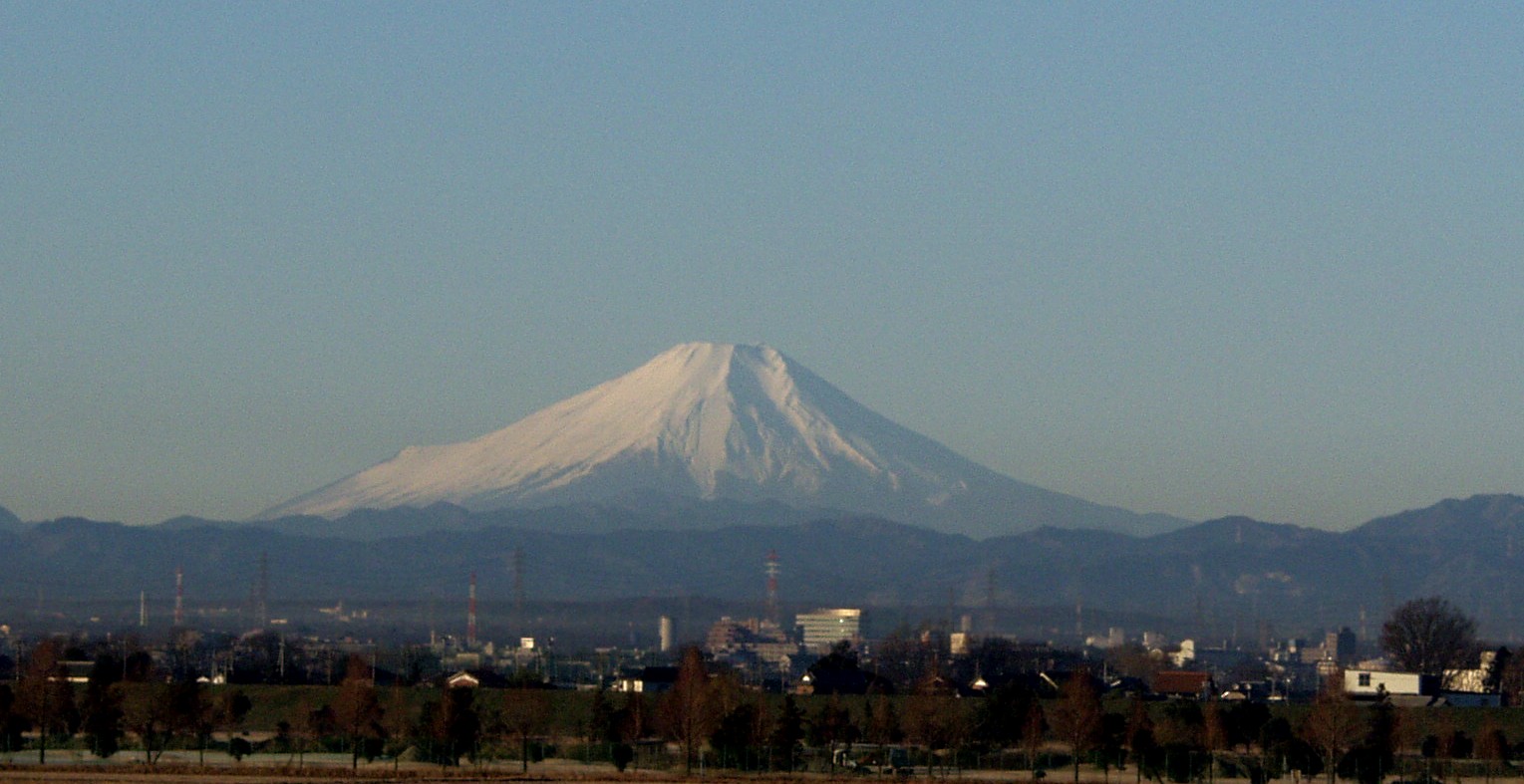 Mt. Fuji is covered with snow
| | |
| --- | --- |
| | |
| Special rice cake decollation "Kagamimochi" for new year's day | Special dishes for new year's day |
 

  Yoshi's Address Mail: yoshi.kitamura@nifty.com