December has come. In Japan, we call December in another way "the month that teachers run" . So everybody is busy for shopping, dirinking and preparing for the coming new year. In Tokyo, Xmas decorations are displayed in many places and shopping center is busy for Xmas promotion. My wife and I visited one of the most trendy shopping center located in Odaiba, Tokyo where many shopping malls are there. One is called "Venus Fort" where sky is displayed on the ceiling of the mall and color of the ceiling changes from blue sky in day time to starlight in the evening. Lots of Women's shops are there. The other is called "Decks" where major Hong Kong restaurants and shops are there. We also visited Ginza, where it is like 5th street in NY. Many prestigious brand shops are there. My wife enjoyed shopping very much with my cost. I am afraid that my purse will be filled with Amex card record of charges and no cash before Xmas. Hope this spending will lift Japan economy.
In Tokyo, we had a snow today and this is the one of the earliest record we had snow on the ground.
Wish everyone has very nice year end holidays and happy new year.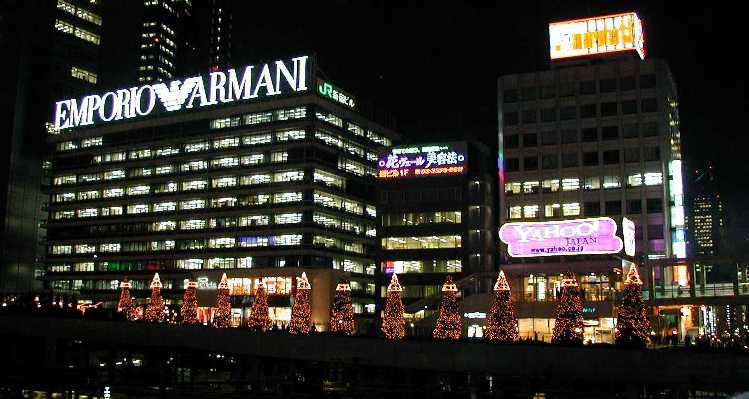 Xmas decoration in Shinjyuku, one of the big shopping center in Tokyo
| | |
| --- | --- |
| | |
| Venus Fort | Venus Fort |
| | |
| Hong Kong moved to Tokyo Decks | CHANEL Xmas Tree in Ginza |



 

  Yoshi's Address Mail: yoshi.kitamura@nifty.com