Since we celebrate the first day of the new century, we have been experiencing very cold days this year and had 4 times snow days in Tokyo. But sunshine become stronger and stronger and I feel the footsteps of Spring.
March 3rd is the festival day for girls and it is the custom to exhibit "Hina Dolls" to wish girls' health and good fortune in the future. Hina Dolles consist of Prince, Princess, three servants and five musicians. In addition to them, two guards, meal tables and Sake bottles are usually exhibited. Fathers have a good reason to drink Sake at home, saying " I am sharing Sake with God for asking my daughters' good fortune." Unfortunately, fathers having only sons have no good reason to drink. They have to wait until May 5th which is boys' festival day.
In winter, hot spring is the one of the best place to visit.. There are a lot of hot spring places within 2-3 hour drives from home. One of my favorite place is called "Shrasawa Onsen" where good open air spa and nice mountain view are there. Needless to say, I can't miss a nice beer and a good food after taking a bath.
If you have a chance to visit Japan, I will take you to there and you can experience the nice relaxation.
| | |
| --- | --- |
| |   |
| Tokyo was covered with snow | Tokyo was covered with snow |
|   | |
| Open air spa | Nice view from spa |

Nice mountain view from spa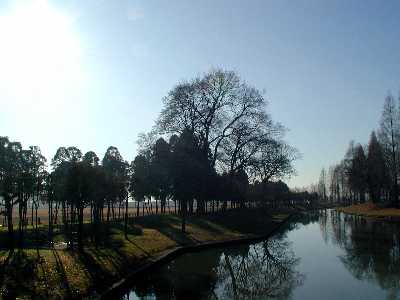 The sunshine become stronger and stronger



  Yoshi's Address Mail: yoshi.kitamura@nifty.ne.jp